About Us
Serving our local community since 1990
Ramsey Creek is a full-service remodeling contractor that has been serving the local community of Kalona and Iowa City, Iowa since 1990. With 30 years in business, we have become one of the leading woodworking contractors in the region. We would, however, be nothing without our experienced team.
Our in-house team features talented cabinet makers, skilled trim carpenters, and superior designers. As a bonus, our co-owners have over 70 years of combined construction, architectural, and woodworking experience.
Over the years, it has become our mission to provide our clients with the remodeling and cabinetry services they deserve. We will do everything we can to create beautiful, dependable results that you will be proud to call your own and will enjoy for years to come. We strive to help our clients live rooted in luxury.
Cabinetry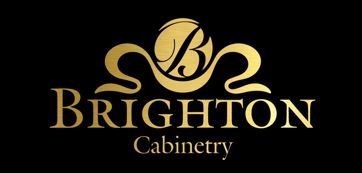 Ramsey Creek has provided unmatched cabinetry services since 1990. We strive to bring your home the beautiful, dependable cabinets you deserve. Our carpenters have years of experience in building custom cabinets for any room in your home. We are also a proud dealer of Brighton Cabinetry products to ensure that our clients get nothing but the best when it comes to their cabinet quality and selection.
Brighton Cabinetry goes far beyond the surface with their high-quality woods, exceptional craftsmanship, and custom feature options to create sophisticated and functional cabinets for every area of your home. From stylish simplicity to decorative elegance, Brighton offers more than a thousand combinations of door styles, woods, and finish options sure to fit your individual needs and tastes.
Standard cabinets are offered in a wide range of wood species. Custom species, finishes, color matches, glazes, and distressed finishes are also available, which allows you to create the one-of-a-kind look you deserve.
Whether you're looking for custom made cabinets or Brighton Cabinetry installations, we have the knowledge and experience necessary to bring you the cabinets of your dreams.
Read more
Home Remodeling
With years of architectural design experience, Ramsey Creek is the area's premier choice for custom home remodels. While we handle much of our home remodel design services in-house, we also work closely with a range of top-quality subcontractors to best meet your design needs.
Our experienced team offers custom home remodeling services for all areas of your house, including:
Bathrooms
Kitchens
Additions
Plumbing Systems
Electrical Systems
We strive to provide quality craftsmanship that will serve you for many years to come. We help our clients transform their current space into something that's both gorgeous and functional – all without breaking their budget.
With our custom home remodel design services, you can design a house you'll love for a lifetime. After you meet with our expert designers, you can breathe easy knowing we're the ones designing your dream home.
Read more
Live Edge
Live edge woodwork makes an excellent addition to any home. With a custom built table, you can combine elegance and functionality in any space. We work with the natural beauty of the wood to create stunning pieces of art to showcase in your home.
When a tree falls in the forest, it decomposes in 70 years. But if that tree is carefully milled, it can produce 14 stunning works of art, which may stand for another millennia.
At RC Live Edge Tables, we transform natural beauty into functional works of art. With their flaws and irregularities from trauma, droughts, and minerals grown into each one of these fantastic trees, we use our expertise to reveal their hidden character and construct a one-of-a-kind creation.
Read more
Do Something Exotic
Looking for something truly unique? We proudly offer a collection of exotic woods for use with any of our woodworking services. These woods include but are not limited to:
African Mahogany
Bamboo
Bid Leaf Curly Maple
Birdseye Maple
Brazillian Ebony
Bubinga
Canarywood
Caribbean Rosewood
Curly Maple
Goncolo Alves
Granadilla
Heart Pine
Honduran Mahogany
Iroko
Jatoba
Leapardwood
Lyptus
Mesquite
Orange Heart
Paduak
Pau Amarillo
Purple Heart
Quilted Maple
Santos Mahogany
Sapele
Teak
VG Fir
Wenge
Zebrano
Interior Design Services
Need a little help with your design plans? Our in-house interior design specialist is available to help you create a space that you will be proud to call your own. Styles and finishes, colors and textures, our experts can help you each step of the way from concept to creation.
Custom Woodworking
From custom wood flooring installation and trim work to built-in bookshelf construction, our skilled carpenters will create the perfect design for your home. We pride ourselves on offering the high-quality craftsmanship you won't find anywhere else.
Moulding & Trim Installation
Our seasoned professionals have provided molding and trim installation services for many years. The precision and attention to detail of our woodworkers ensures that your molding and trim work will be installed as if it was in our own homes.
Custom Wood Flooring
Custom wood flooring adds style to any home. The professionals at Ramsey Creek have the knowledge and experience necessary to install beautiful, luxurious custom floors that you can enjoy for years to come.
ALL
Brighton Cabinetry
CUSTOM CABINETRY
REMODELING
LIVE EDGE
WOODWORK
Commercial
Our Staff
To make the best products, all of our work is done in-house. From the initial consultation through the custom design and building process, you'll be working with our dedicated team. That's why we feel it's important for you to meet everyone.
Lynn has always loved to work with wood, as well as meeting and interacting with people. With over 40 years of experience, he's found that his career combines those loves perfectly.
He enjoys watching sporting events of all types. When he's not running a business and working on projects, you'll find him outdoors and spending time with his family and friends (including his grandkids).
Bill's solid background includes an Architectural Design degree and over 40 years of experience. He started as a laborer and later worked as a job foreman. He has always been interested in building and solving the challenges it brings. Bill enjoys meeting new people, learning about their unique project ideas, and working together to bring out the best in their vision.
In his free time, you'll find him doing volunteer work in his community and helping friends and family. Bill is especially proud to be a grandfather.
Stephen
Cabinet Maker and Project Manager
Stephen likes to say the work chose him. After being in construction for 19 years, seeing the thrilled reaction of the homeowner is still satisfying. He also enjoys looking back at something he's built with pride. Stephen's skill set has been refined since he started as a laborer and worked his way up, learning all aspects of the woodworking trade.
In his free time, he loves to play golf and hunt.
Philip received his first experience as a carpenter doing volunteer work. He enjoyed the work so much that he decided to do carpentry full-time. He has experience in many different facets of carpentry but here he is focused on cabinet installation, home remodels, and training others in his trade.
When he's not working, he enjoys traveling and golfing as much as he can.
Jason's love for carpentry began at age 12 when he would help his grandfather, and he has since spent over 34 years working in the industry. His experience ranges from foundation work to the smallest final detail.  He loves what he does and embraces the everyday challenges that change with each new job and he loves the feeling of pride he gets when he sees a finished product.
In his free time, he enjoys golfing and spending time with his family.
Jeremiah has spent 13 years in general construction and seven years building custom furniture and cabinetry. He likes that there is so much variety in the work he does and that it changes every day. He likes being able to work with the rest of the crew and create beautiful spaces for our customers.
When he's not working, you will either find him catfishing or spending time with his wife, son, and their three dogs.
Albert has been involved in construction on some level for his entire life, experiencing all aspects of residential remodeling except for electrical and plumbing. After spending eight years serving our country in the army, he has returned to remodeling full time. He loves the challenge and immediate satisfaction of this work, especially seeing customers who cannot wait to show the end result to their friends and family.
His time outside of work is filled with baseball, fishing, and camping with his wife and four sons.
Kerri
Administrative Assistant
Kerri will typically be the first face you see when you walk into our offices. She enjoys organizing, details, and completing projects, so taking care of the offices is a great fit for her. She likes being able to interact with customers and her coworkers in new ways each day, but the very best part of her job is being able to work alongside her Dad, Lynn!
In her free time, she loves watching sports and soaking up all of the time she can get with her family and friends.
Emmy has loved design since she was young, but didn't think of it as a career option until she started working for her parents' construction company doing painting, tile installation, and picking out all of the finishes.  She loves the challenge of design, and finds it rewarding to come up with solutions to solve problems in the customer's home.
In her free time, she likes to hang out with friends, work on her own home projects, and cuddling with her cat.